Wine Aerator
Aerating your wine right before serving it can ensure that the full flavour and aroma of the wine can be tasted and smelled, which is enhance your enjoyment of your favourite wines. This can be done by decanting the wine, or by placing a wine aerator directly onto the wine bottle before pouring. On the page below, you will find the different wine aerators that we have available here at Cookwarestore. You will find models from some of the best designer cookware brands on the market, such as Le Creuset, WMF, and Zack. Choose from the high quality wine aerators on the page below to enjoy the most delicious glasses of wine.
There are no products matching the selection.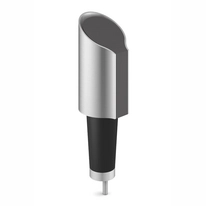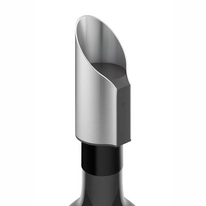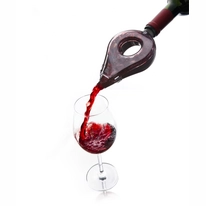 Wine Pourer
Buying a pourer for your bottles of wine is a wise choice for all wine lovers. A wine pourer not only acts as an aerator, whereby the wine's flavours and aromas will be fully enhanced, but they also act as a means of ensuring spill-free pouring. This not only means that you get the best-tasting wine, but you will also not spill a drop on your countertops. A wine pourer is therefore a very practical tool to have and is a must-have for all wine enthusiasts.