Sorted by
Colour
Shape
Brand
Functions
Capacity (litres)
Inner Bin
Length (cm)
Width (cm)
Height (cm)
Price
Show 4 ({{4}})
Touch Bin
Bins with a touch system are very convenient to use in the kitchen, because you can open them with a simple click. Here in our range of bins here at Cookwarestore, you will find various touch kitchen bins from brands such as Brabantia or EKO that guarantee you high quality. A number of these touch top bins are fingerprint-free and therefore retain their beautiful shine for a very long time. Choose from stainless steel or metal touch bins and make your kitchen look modern and sleek in an instant.
There are no products matching the selection.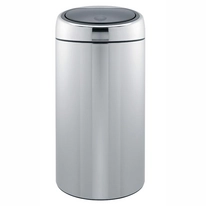 Bin Brabantia Touch Silver 45 L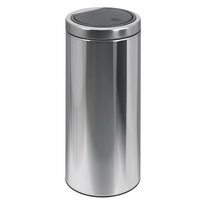 Touch Top Bin
Looking for a touch top bin with a special design that will beautiful in your kitchen? Then take a quick look at the range of touch kitchen bins in our collection here at Cookwarestore. These waste bins give your kitchen a beautiful look due to their sleek, modern designs, and are also very pleasant to use. Thanks to the high quality of the materials used for these touch top bins, the bins will also last for years, so you can continue to enjoy your purchase for a very long time.