Coffee Grinders
For the coffee connoisseurs out there, you may prefer to grind your coffee beans yourself, instead of buying pre-ground coffee. Thanks to our collection of manual coffee grinders, that will be no problem at all! The manual grinders in our assortment ensure that you can create the freshest coffee using your favourite coffee beans. The retro designs of the coffee grinders will look beautiful in any home and will certainly catch the attention of any guests. Make your coffee the old-fashioned way with a stunning coffee bean grinder from our collection here at Cookwarestore.
There are no products matching the selection.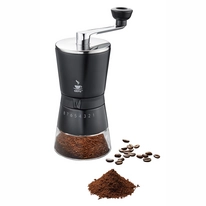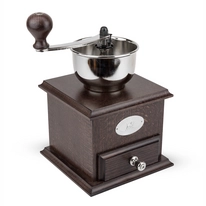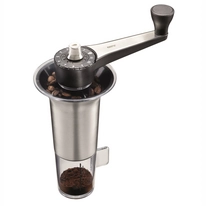 Coffee Bean Grinder
Freshly ground coffee will always create the best tasting coffee possible, so cut out the middle-man and grind the coffee yourself! This is made possible by our selection of top quality coffee bean grinders from some of the best brands on the market, such as Inno Cuisinno and Peugeot. These brands ensure the best quality in each and every one of their products, so you are guaranteed that the coffee bean grinders are durable, functional, and will look beautiful in any kitchen or office.