Meat Tenderiser
On the page below you will find a range of utensils that are designed to help you tenderise your meat wonderfully, which ensures an excellent result. This is achieved by the serrated bottom of the tenderiser, which breaks up the connective tissue of the meat, making the meat more tender. These meat mallets are also used to flatten meat so that you can, for example, make a delicious schnitzel. Click on the images below to find out more about each meat hammer that we have in our assortment to help you achieve the best results when cooking meat.
There are no products matching the selection.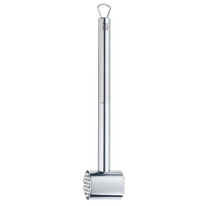 Meat Hammer WMF Profi Plus Steel 25 cm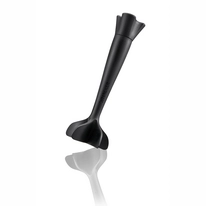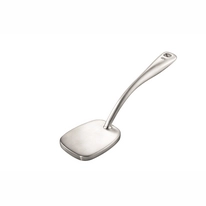 Meat Hammer
A meat hammer is used to easily beat meat in order to make it soft and tender. This is because a meat hammer softens the stiff structure of the meat, so that your steak or schnitzel is not tough. A hammer can also help to make a thick piece of meat thinner and larger, so that it is easier to cook. We here at Cookwarestore offer meat hammers from top-notch, well-known brands, so you are assured of high quality.