Steamer
If you are looking for a pan that you can use to steam your ingredients, then you are in the right place. On the page below, you will find the range of steamers and steam pans that we have available here at Cookwarestore. Steamers consist of two parts; a cooking pot and a steamer insert. Simply hang the steamer insert in your cooking pot above a water bath, so that your fish, meat, or vegetables will be steamed. The steam insert can also be used as a colander for draining other ingredients. Click on the images below to find out more about each of the excellent steamers that we have available in our collection.
There are no products matching the selection.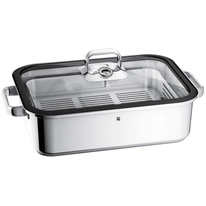 Steamer WMF Vitalis Roaster 6.5L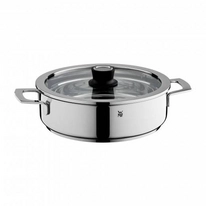 Steamer WMF Vario Cuisine 28 cm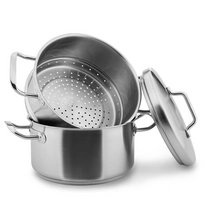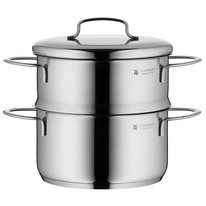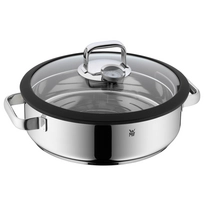 Steam Pan
Fish, vegetables or meat can easily be steamed using a steam pan, or vegetable steamer. Steaming is a very healthy way to prepare food because it does not use oil or fat. When you steam cook your ingredients, nutrients and taste are also better preserved. In addition to steam pans, you will also find a great range of separate steam inserts. These can be found in our full pots and pans collection and enable you to turn any cooking pot into a steamer in an instant.