Ice Cream Scoop
If you love ice cream, but find that serving it can it difficult, then you should invest in an ice cream scoop. Ice cream scoops are designed to help make serving delicious ice cream as easy as possible. With an ice cream scoop from our assortment, you will be able to scoop up perfect balls of ice cream. This will ensure that it looks great whether you serve the ice cream as it is, or if you want to further garnish it. Find out more about the excellent ice cream scoops that we have in our assortment on the page below.
There are no products matching the selection.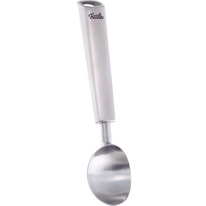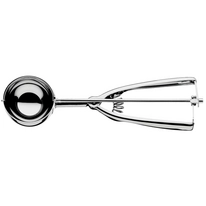 Scoops
An ice cream scoop is used to easily scoop up and serve your ice cream in beautiful, even spheres. The ice cream scoops in our collection are of high quality and can be used in both professional and home kitchens. The use of an ice cream scoop makes serving dessert a party! A handy tip when using an ice cream scoop is to warm up the scoop first by holding it under hot water, which helps to cut through frozen ice even more easily.