Bread Tin
There's nothing quite like a freshly baked loaf of bread, warm from the oven. Thanks to the range of bread tins available here at Cookwarestore, you can have this experience in the comfort of your own home in no time! The baking tins on the page below have been designed to help you bake the perfect loaf of bread. Bake delicious sourdough loaves, baguettes, rye bread loves, or even loads of banana bread in an instant! The bread tins in our assortment come from top quality bakeware brands and ensure a perfect result every time. For freshly baked, perfectly shaped loaves of bread, chose a bread tin from the range below.
There are no products matching the selection.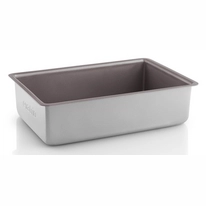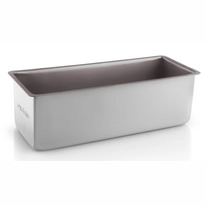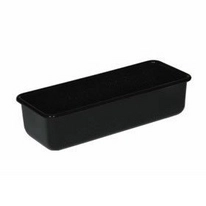 Bread Mould
Using a bread mould, you can bake delicious loaves in your own oven. This means that you don't have to go to the bakery every Sunday morning for delicious, fresh bread; you can easily make it in your own kitchen for a party at the breakfast table! It is important to consider the size you need so that you can always bake a large enough loaf. The moulds in our assortment are available in different materials and shapes, so you will always find the perfect option!