Oil Dispenser
On the page below, you will find all of the oil and vinegar dispensers that we have to offer, which includes a wide range of sizes and designs. With these oil and vinegar dispensers, you can not only stylishly serve oil and vinegar on your dining table, but you can much more easily dose the amount of oil that you pour into your dish. This is particularly handy if you want to make delicious salads or if you want to add a little splash of oil to your pasta. No longer worry about your bottles of olive oil or vinegar being an eye-sore in your kitchen or dining room and instead serve your condiments in a beautiful dispenser from our collection.
There are no products matching the selection.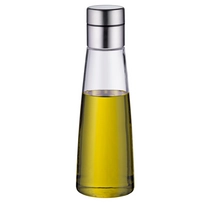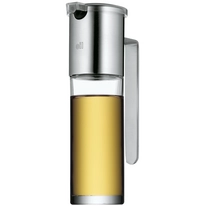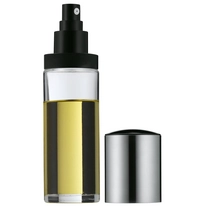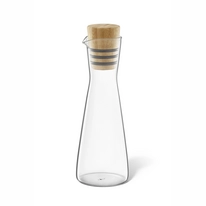 Oil Bottle
To beautifully decorate your dining table, you can put an oil & vinegar bottle set on it. With an oil bottle or a vinegar bottle, you will bring delicious Mediterranean cuisine into your home and ensure a stylish appearance on your table. Oil and vinegar are often used as part of salad dressings, so fill these stylish, practical bottles with whichever oils or vinegars you wish to serve.