Dutchdeluxes Brand
Dutchdeluxes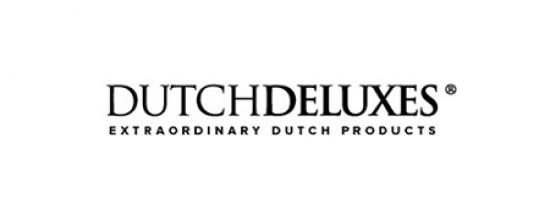 Dutch quality in a unique way
Dutchdeluxes is a contemporary Dutch brand that transforms simple kitchen accessories into beautiful eye-catching items. Products from Dutchdeluxes are characterised by a high quality and their luxurious appearance, and come into their own in almost every interior design.

Dutchdeluxes is a fairly young brand, founded by Sebastiaan Eerhart, that has managed to market itself as a leading player in a short time. The range from Dutchdeluxes includes bread boards, serving boards, kitchen aprons, and oven gloves. More information can be found below. Dutchdeluxes products are special, unique, and also last for years. Everything you could want for your kitchen! View our full range here.
Dutchdeluxes product categories
Bread Boards
A good breadboard is an indispensable item in every kitchen. A bread board is not only useful for cutting bread, but can also be used nicely for serving snacks. The Dutchdeluxes bread boards are extra fun for your kitchen, because they feature beautiful designs. Dutchdeluxes bread boards are made from premium oak or walnut and come in multiple shapes and sizes. Dutchdeluxes bread boards are extremely useful for preparing and serving your most delicious snacks, sandwiches, pizzas, and cakes.

View our full range of Dutchdeluxes bread boards here!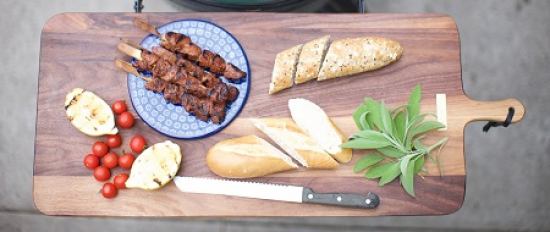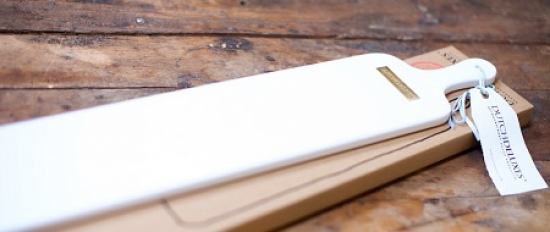 Serving Plates
Would you like to put something beautiful on the table during an evening of dining with friends or family? Then you are in the right place! This brand has launched a wonderful collection of serving plates and food stands that are perfect for serving small snacks or dishes. The Dutchdeluxes serving plates are available in many striking colours and shapes, so that there is something to suit everyone's needs, whether you're serving snacks, cakes, tapas, or anything else.

View our full range of Dutchdeluxes serving platters here!
Aprons
The aprons from Dutchdeluxes are characterised by the unique design. The brand only works with raw materials of sustainable quality. That means you can choose, for example, kitchen aprons made of textile, canvas, or even aprons made of leather! Dutchdeluxes aprons are available in various colours, so you can match your apron exactly to the design of your kitchen. Whether you choose leather or textile, pink or brown, a kitchen apron from Dutchdeluxes will be a real eye-catcher in your kitchen.

View our full range of Dutchdeluxes aprons here!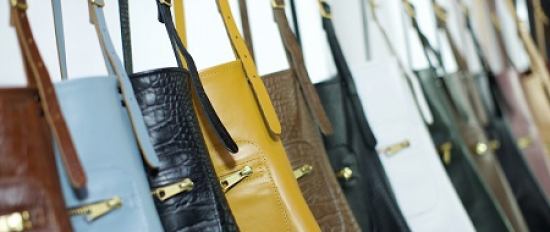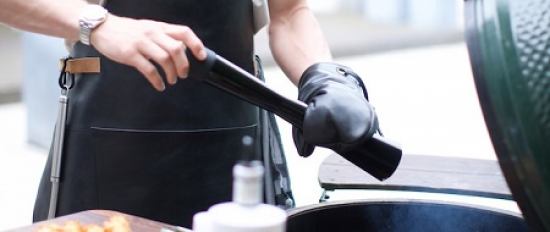 Oven Gloves
You can now also complete the look of your kitchen with the help of Dutchdeluxes oven gloves. A pair of good oven gloves are indispensable in your kitchen, because they protect your hands from extreme heat or cold. Thanks to the trendy oven gloves from Dutchdeluxes, it is now no longer a chore to wear them! Dutchdeluxes only works with first-class leather in the production of their oven gloves and they are therefore very sturdy. Furthermore, these gloves are super comfortable and have a unique design. What more could you want?!

View our full range of Dutchdeluxes oven gloves here!
A selection from our Dutchdeluxes assortment: